Middle School Boys Win Soccer Championship Game
After a season of dedication and hard work, the middle school boys soccer team made it to the championship game, which took place last night at 6:00 pm at Providence. With goals from eighth-graders Tyler Swearingen and Emilio Sanchez and seventh graders Nicholas Catullo and Liam Corley, the Mustangs "took the W" 4-1. Throughout the game, the Mustangs showed their spirit and skill with great passing, well placed through balls, a strong midfield and offense, thus providing twice the amount of shots on goal than Providence. Catullo said, "I think we played well as a team and in a Christian manner."
For five of the seventh-grade boys on the team, including Catullo, winning the championship brought back nostalgic feelings from when they won their championship five years ago while playing for the Lil Stangs. The Lil Stangs program at MCA encourages teamwork among lower school students on the field outside of school, hoping that when they enter middle school sports, they will bring their comradely too. Catullo briefly commented, "Lil Stangs taught me how to work as a team." The now seventh graders are perfect examples of the goal of Lil Stangs.
The middle school boys soccer program will continue as more Lil Stangs athletes become Mustangs, bringing the skills they learned at a young age along with them.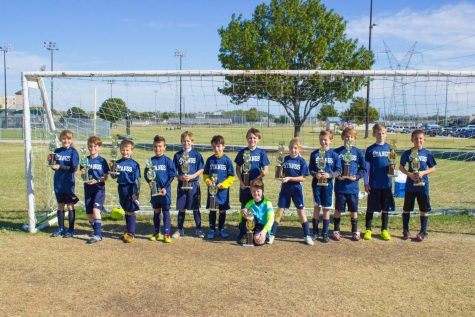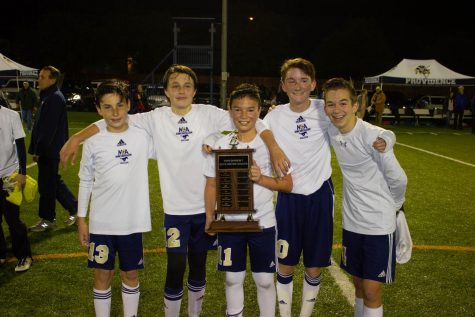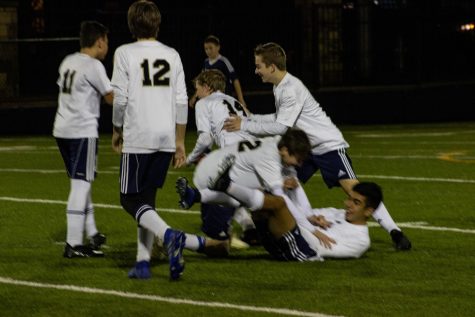 About the Contributor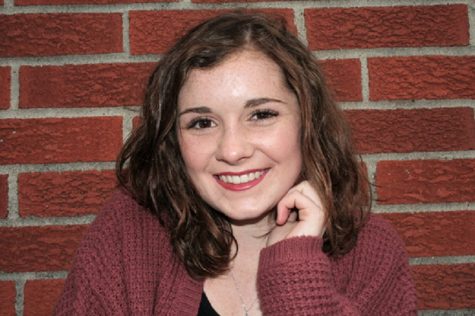 Juliana Roller, Editor-in-Chief
Juliana Roller was born in Houston, Texas, but moved to the wonderful, growing city of McKinney in May 2003 and has been here ever since. She started attending...