Mustang Soccer at Prince of Peace
Lady Mustangs Lose in first PK shoot out of the year.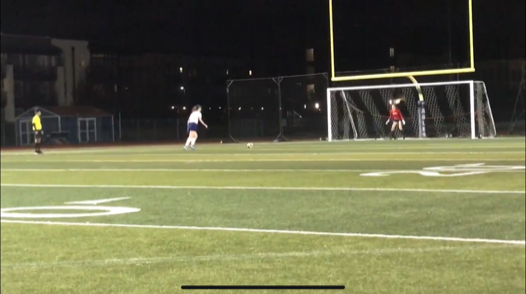 After a strong start to the season, the Mustangs and Lady Mustangs soccer teams take a trip to MCA's rival school, Prince of Peace, to compete in their first district game. Boy's soccer contended well, with sophomore Maddox Pederson scoring the only goal for the Mustangs. Although the boys came out with a 4-1 loss, they are ready to compete against the Eagles again next week at home.
The Lady Mustang also put up a good fight, with a goal early in the game by junior forward Ruth Perry, The Lady Stangs took the lead early. Only letting up one goal in the game, The Mustangs tied the Eagles, one to one. This led the Mustangs to their first PK shoot out of the season. Sadly, the Mustangs lost by one in PK's, but it showed the strength and grit our Lady Mustangs have in big moments like these. Although the Mustangs ended up losing, they are ready to compete against their rivals again on January 22nd on their home turf.