Mustang's Varsity Soccer First District Home Game
McKinney Christian Academy varsity girls and boys soccer teams played Brighter Horizons at home Monday, January 13. Both games started at 3:30. The Lady Mustangs defeated Brighter Horizons with a score of 4-0. Junior, Annie Weichel scored twice and junior, Hallie Witte scored in the second half. Freshman goalkeeper Alexa Harriman played on the field for the first time and scored as well. Harriman commented, "It felt really good to get out of the net to play on the field and getting a chance to shoot instead of saving it." Prepared from winning this game, the Lady Mustangs are ready to take another win with next week's game on Thursday against Prince of Peace.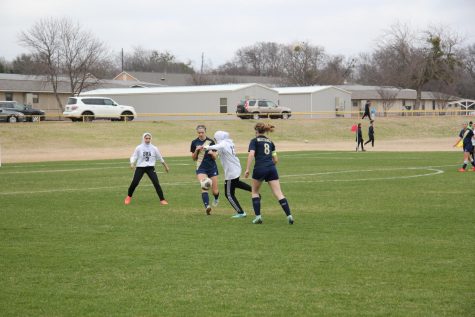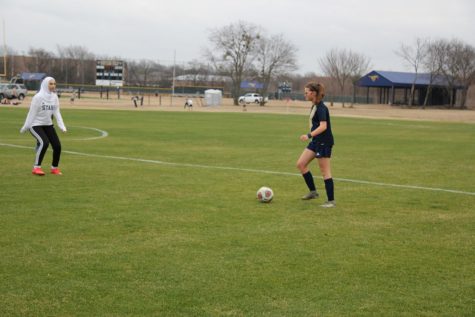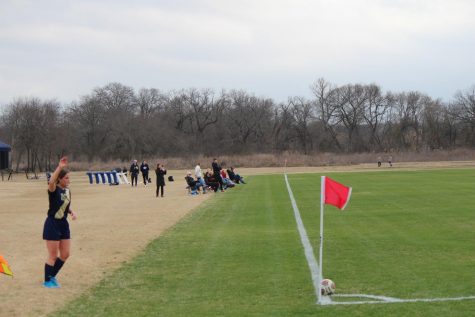 Over on the main field, the boy's varsity soccer team also played Brighter Horizons, but had a hard time getting past Brighter Horizons' keeper. After their defeat, freshman, Emilio Sanchez commented on the game saying, "We started the game off good and put up a fight against them. However, after half time we became tired and it went downhill from there. We still learned as a time and despite the score, we believe we have the ability to beat them next time." Although the outcome wasn't favored, the varsity boys are ready to prepare for their upcoming game against Prince of Peace on Wednesday.