From Lil Stangs Champs to Middle School Champs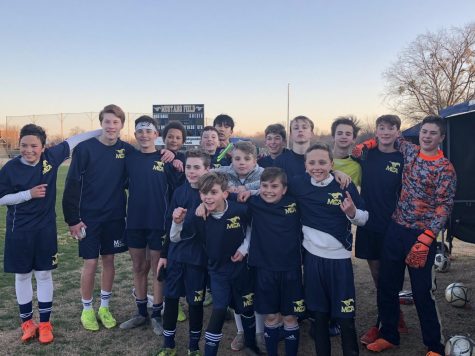 Five 8th grade boys: David Roller, Liam Corley, Nick Catullo, Griffin Post, and Max Luna have played together since 'Lil Stangs. In 2014, the boys won their 'Lil Stangs division, now in 2020 they are battling together to win their Middle School division.
Facing McKinney Christian Academy's rival school, the middle school boys soccer team will battle against Prince of Peace on February 13 for the TAPS soccer championship. This will be the teams fourth year in a row to make the championship. This season, the boys went 6-0 in districts and 9-2 overall for the season. Last year the team won the championship and are planning on bringing back the trophy once again.