Fall Choir Concert 2020
On Monday, October 19, the Middle and Upper School choirs performed in their Fall Concert.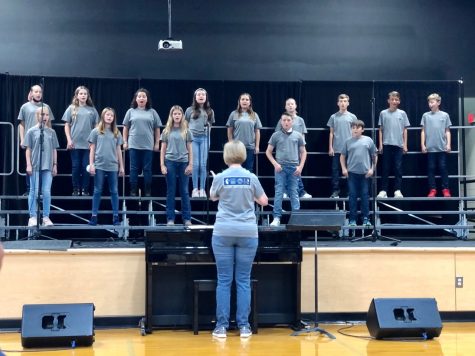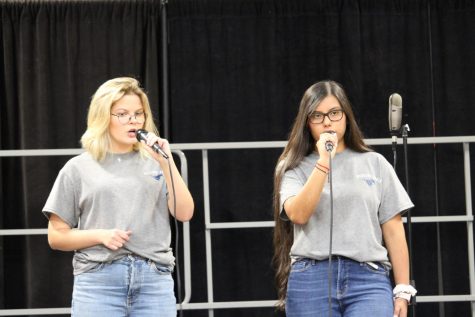 This past Monday night, October 19 Middle School and Upper School Choirs performed in their Fall Choir Concert. The concert took place in the Student Life Center at 7 p.m. The concert was made up of performances by the Vocal Jazz group, the Middle School choir and the Upper School choir. All choirs are directed by choir and ensemble director, Amy Jordan.
The Vocal Jazz group performed "Blue Skies" arranged by Roger Emerson, "What a Wonderful World" arranged by Mark Brymer, "Blackbird" arranged by Audrey Snyder and "The Bones" arranged by Alan Billingsley.
The sixth-grade choir performed "The Ghost Ship" arranged by Don Besig, "Antiphonal Hosanna" by G. Alan Smith and "Proud Corazon" arranged by Mac Huff.
The seventh and eighth-grade choir performed "Laudamus Te" by Ruth Schram along with the sixth grade choir. They also performed "Ticket to the Kingdom" by Donald Moore along with Upper School.
The Upper School choir performed "Ticket to the Kingdom" by Donald Moore, "O Magnum Mysterium" by Evan Ramos and "And So It Goes" arranged by Audrey Snyder.
All of the choirs came together at the end to perform "The Lord Bless You and Keep You" by Peter C. Lutkin as a blessing to everyone who came.
The choir's next performance will be Tuesday, December 8 for their Christmas Concert.