Big Weekend for Lil Stangs Football
Three Lil Stangs Flag Football teams make it to the championship.
Saturday October 31 was the biggest day of the season for Lil Stangs football. The fifth-grade team competed in the semi-finals against the Wolves fighting until the end. Sadly, their season would come to a close as they were defeated 28-8. This was the last year the fifth-graders played flag, as they move on to play for the middle school football team in sixth grade. The third-grade Lil Stangs fought in a close battle throughout the game going into the second half tied. They ended up falling to the Frisco Titans 20-0, receiving second place in the league. When asked what the team needed to improve on for next season Coach Sonny Goodwin stated, "We will continue to grow and learn new plays with new strategies on both sides of the ball." The fourth-grade Gold team found themselves in a tricky situation, down 0-18 against the Broncos. They eventually clawed their way back into the game but still fell short 18-13. The fourth-grade Gold team received second place in the B division. The fourth-grade Blue team went into the championship against the Chiefs knowing it would be a highly competitive game. They quickly found themselves on top after scoring on their first two drives, making the score 14-0. The Chiefs would go on to score two touchdowns and have a last-second chance to score a two-point conversion and tie the game. Fourth grader Noah Sebastian secured the victory for the Lil Stangs as he deflected the pass on the attempted two-point conversion. There were many notable players during the game such as third grader Trase Ackmann, fourth grader Jack Nordhaus, fourth grader Jacob Agness, fourth grader Rhett Leblanc and fourth grader Ben Nordhaus. When asked how the team celebrated the big win, Coach Ryan Nordhaus said that "Aside from a dog pile celebration after the game, we are planning a big party to celebrate the team, their hard work and their accomplishments."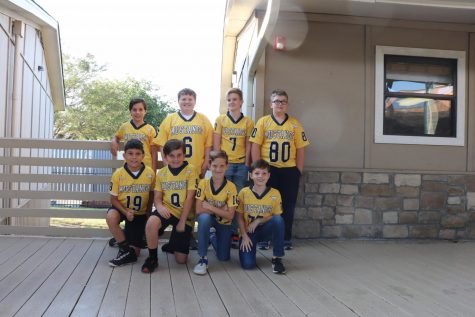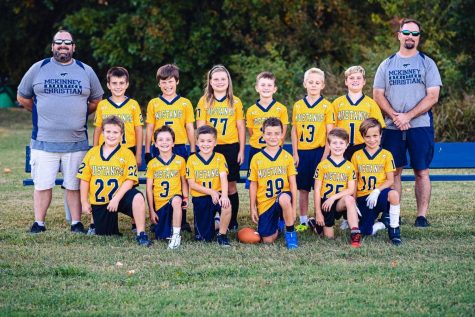 About the Contributors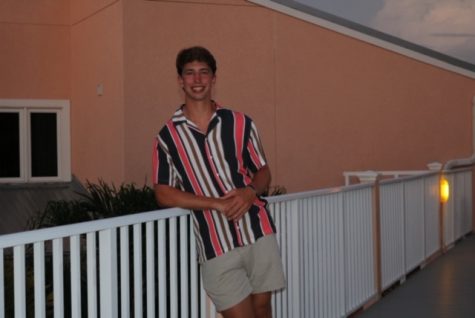 Blake McGraw, staff writer
Blake McGraw is a Senior at MCA. This is his second year at MCA and his first year writing for the Newspaper. He is the captain and quarterback of the...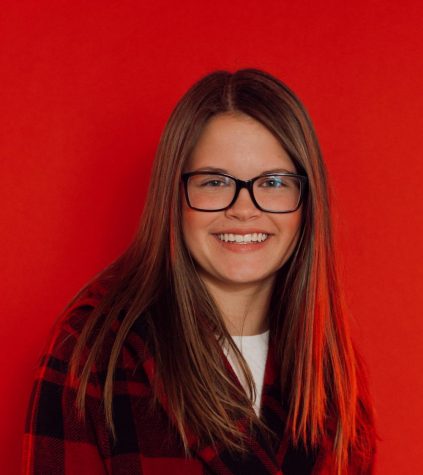 Kate Nordhaus, photographer
Kate Nordhaus has been attending MCA since Pre-K and is currently a sophomore in high school. This is her first year in newspaper and is excited to be...