Texas Speed Project's First Meet of the Season
First Texas Speed Project Meet is a success.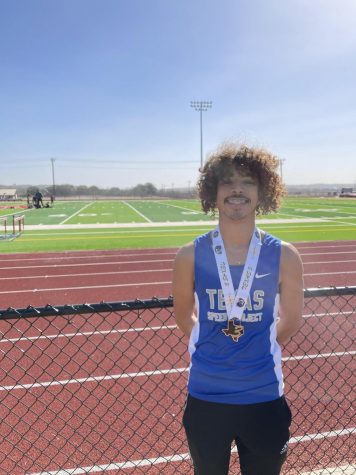 On Friday, January 19, the Texas Speed Project team travelled to Marble Falls for a track meet. Due to Covid-19, the team could only have one parent attend and no indoor meets were allowed to take place this year. In the freezing cold temperature, senior Maliq Brock took third place in the 400 meter and freshman Reagan Pogue got third place in the 3000 meter. When asked about what he enjoyed about the first meet, freshman Tucker Scott stated, "My favorite part was the bus ride there because it was fun being around new people. I thought that the meet provided a good experience for us, it was good to get back into the track season and start having competition and I think everyone enjoyed it." The teams next meet is on February 6.