Mustang Baseball Defeats Grapevine Faith
Tuesday, March 16, the Mustang baseball team travelled to Grapevine to take on the fourth ranked Grapevine Faith Lions. Seniors Ryan Radke and Cooper Roach put the Mustangs ahead in the first inning, scoring two runs. The Mustangs would go on to score two more runs throughout the next six innings with RBIs from seniors Hudson Cross and Hayden Faulkner, and would only allow two from the Lions. Radke had quite a game, pitching five innings, with eleven strikeouts and only five hits. Radke and Faulkner both hit the ball well with Radke going four for four at the plate, leading the Mustangs in hits. Roach threw the last two innings in relief, securing the Mustang Victory. When asked about his expectations for the rest of the season Radke stated, "I think we showed our true potential last night and if we play like that each game, we have a great shot at MCA's first baseball state title." The Mustangs take on Miller Grove at home on Friday at 4:30 pm.
About the Contributor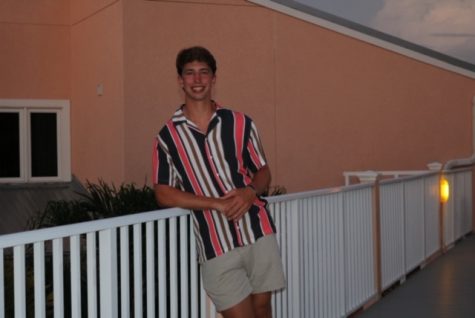 Blake McGraw, staff writer
Blake McGraw is a Senior at MCA. This is his second year at MCA and his first year writing for the Newspaper. He is the captain and quarterback of the...