Maliq Brock Breaks 400 Meet Record
In the 20 year history of the Private School Invitational, nobody has run a faster time than Maliq Brock
On Thursday, April 1 the Mustang track team traveled to Brookhill for the David Vinson Private School Championship. Senior Maliq Brock got first breaking the 400 record at the Brookhill meet with a time of 51.73. Junior Daniel Kanz had a time of 51.12 in the 400 and ended up getting second place. Freshman David Roller got seventh place with a time of 55.29 in the 400. Sophomore Leigh Evan Kitzmiller, Sophomore Alexa Harriman, Junior Charli Bazor, and Sophomore Belle Kanz placed fourth place in the 4×400. When Coach Ware was asked how MCA preformed and what the team needs to improve on before the next meet he said, "Earlier this year Maliq Brock broke the school record in the 200 meter dash. He ran a time of 22.77. The previous record of 22.86 was set in 2015 by George Harris. Maliq Brock, Daniel Kanz, Maddox Pederson, and Jacob Dover Smith broke the school record in the 4×200, running a TAPPS 5A State leading time of 1:32.02. The previous record was 1:33.55 set in 2013. Maliq Brock, Daniel Kanz, Maddox Pederson, and Noah Wheeler broke the school record in the 4×400, running a time of 3:34.23. The previous record of 3:48.60 was set in 2019. The time of 3:34.23 currently ranks 1st in District and 3rd in State. At the Brook Hill Private School Championships last week, Maliq Brock broke the meet record in the 400, running a time of 41.73. The previous meet record was 41.75. Leading into district, we are looking to stay the course, continue to make improvements, and stay healthy."
The Mustang track teams' next meet will be Friday, April 9th at Argyle Liberty.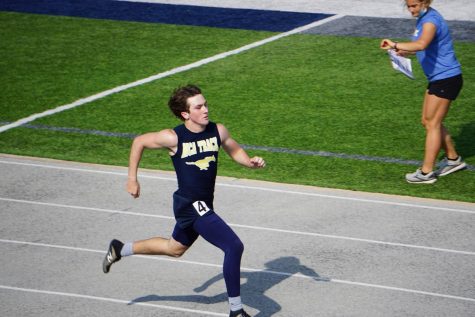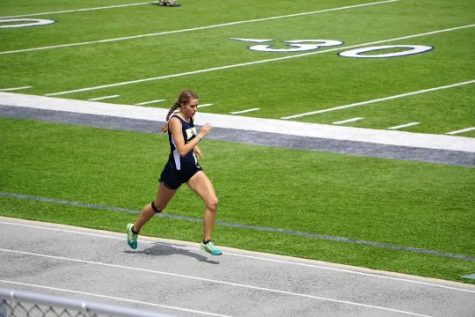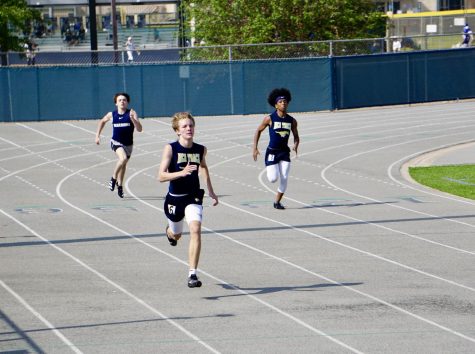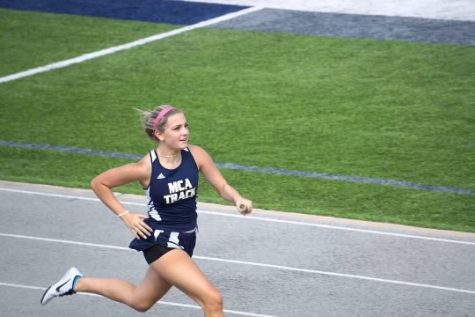 About the Contributor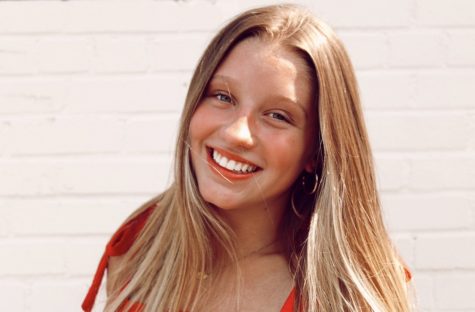 Lexi Pogue, staff writer
Lexi Pogue has been at MCA for the past five years and is a sophomore this year (2023). This is her first year in Newspaper but she is very excited to...