Middle School Baseball dominates in Triple Header
Middle School baseball team defeated all three of their opponents last week.
The Mustangs Middle School baseball team had three games this past week. On Monday, the Mustangs defeated Prince of Peace with a score of 18-2. Eighth-graders Aaron Grant and Marc Jensen both hit inside the park home runs. Jensen also pitched for 13 strikeouts and held POPCS to only two runs. On Tuesday, the Mustangs played at Trinity Christian Academy Cedar Hill, where they defeated the Tigers 12-4. After back-to-back games, the Mustangs hosted Parish Episcopal on Wednesday. Jensen was the leader of the game on the offensive end going 3-3 at the plate. They went on to win 14-3. "It's gonna be a pretty easy season," Jensen said when asked about his feelings for the season. The Mustangs look to continue the win streak with their next game at home on April 6 against Grapevine Faith.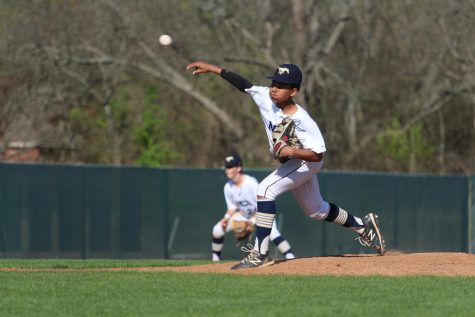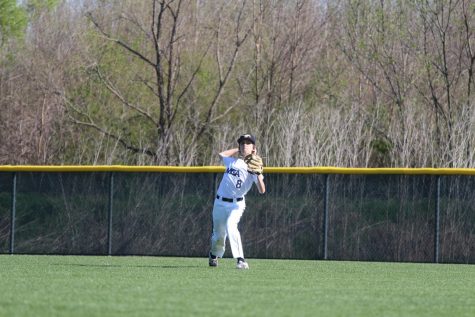 Eighth grader Doug Verbsky fields the ball and throws it back into the infield.