Middle School Track Starts off the Season
On Tuesday, March 30, the Middle School track team competed at Liberty Christian. However, this meet was a practice meet before their first one, so none of the times are official. The sixth grade 4×200 relay group beat the sixth grade school record by 5 seconds, with a time of 2:04.67. Seventh grader, Lizzie Gutschlag made the third-best time in MCA history for seventh graders. Her time was 21.02 in the 100 meter hurdle event. Eighth grade girls, Davie Kitzmiller, Kadence Ackmann, Jaden Brock, and seventh grader, Tatum Barnard, came close to breaking the 4×100 relay record. The current Middle School record is 53.7 and the girls made it in 54.01. Eighth grader, Aaron Grant runs the 100 meter race and he said that his goal this season is "To run a hundred under 11:08." Grant adds that he is most excited about "the 4×100 because I get to do it with my friends." This year, Middle School track is proving to be a team of hard workers. The track team's next meet will be on Friday, April 16, at Prince of Peace.
About the Contributor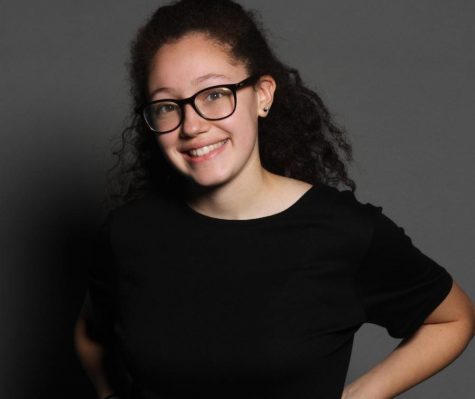 Gabby Gordon, staff writer
Gabby Gordon came to MCA in first grade and she loved it so much that she had to stay. She enjoys playing soccer, participating in theater and spending...