4×400 Wins State
The McKinney Christian Academy track team traveled to Waco to compete in the 2021 TAPPS 5A state track meet.
On Friday April 30 and Saturday May 1, the McKinney Christian Academy varsity track team competed in TAPPS 5A State Championship track meet. On Friday, junior Maddox Pederson started the meet for MCA placing fourth in the men's long jump. Saturday morning the boys 4×100 relay team, juniors Daniel Kanz and Pederson, senior Maliq Brock, and freshman Jacob Dover-Smith, placed third. Following the 4×100 the same team placed fourth in the 4×200. The girl's 4×200 team, juniors Charli Bazor, Paxton Crews and sophomores Leigh-Evan Kitzmiller and Georgia Haggard, also competed in the meet and hit a personal record. MCA boys 4×400 relay team, Kanz,  Brock, Pederson and junior Sutton Mayberry, finished the meet placing first as well as beating the school record with a time of 3:27.29. Brock said, "It was a great end to a great season. I loved getting to run with everyone at state this year," when asked about his final meet running for MCA. This meet was the last meet of the 2021 spring track season, head coach Darrick Ware had this to say, "This track season was such a joy. The state medals and accolades were awesome, but the real joy came from seeing God grow the character of the kids. Through the season I got to see them aggressively take on challenges, be courageous, and grow through the failures and successes." The team is having a banquet to recognize the team and their accolades from the season on Tuesday, May 11.

About the Contributor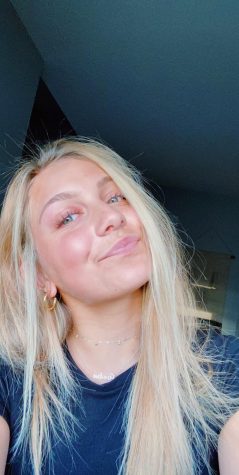 Paxton Crews, staff writer
Paxton Crews joined MCA this year for her junior year, making this her first year on the newspaper staff. Outside of school, she enjoys playing soccer...