Middle School Football Fights Hard Against Providence
Middle School football takes loss against Providence Christian.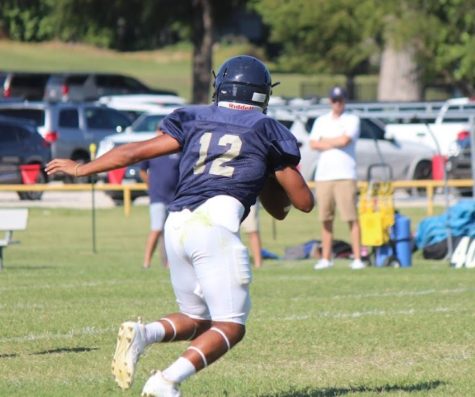 On Thursday, September 15, McKinney Christian Academy Middle School Football team played against Providence Christian School. The Mustang's fought hard until the final whistle despite coming up short in the end with a score of 30-14. Coach Brady James said, "We had a lot of opportunities, but we were just a little out of sync and out of rhythm. I think we can clean that up in practice this week so that hopefully on Thursday, we're synced up, we're in rhythm, and we're ready to go." Eighth grade quarterback Angel Lopez said, "There were a lot of mental mistakes and people not learning from those mistakes, and some bad calls by the refs. Yesterday in practice was a lot cleaner. We worked on correcting and perfecting those mistakes. Coach always says, there's no such thing as a little thing. Everything has to be very precise and perfect." The next Middle School Football game will be on Thursday, September 22.