Lil Stangs Football Season in Motion
Lil' Stangs Football teams opened up their season in September.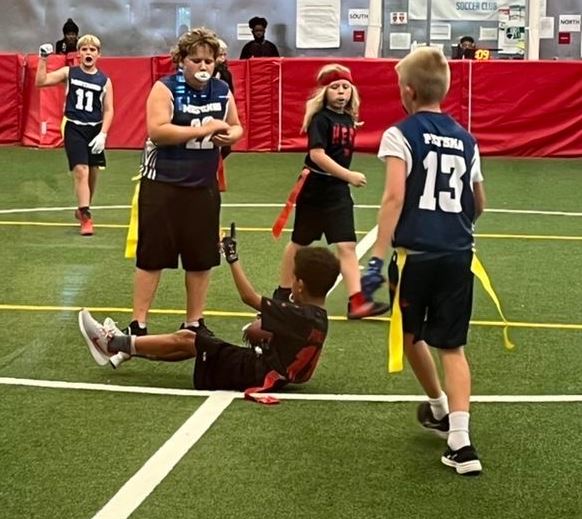 Over the past few weekends, the McKinney Christian Academy Lil Stangs football teams have played four games. On October 1, the fifth grade Lil Stangs won with a score of 36-12. Fifth grade Coach Adam Vinciguerra said, "We had great defense from three kids in particular, Dean Petska and Cole Romig, both who had intercepted the football and returned it for a touchdown. Also Conner Vinciguerra who had three blocked passes and one in the red zone to prevent the other team from scoring." Both the offense and defense dominated the game. Quarterback Tyce Hammel lead the field completing around 85% of all his passes thrown. Hammel worked to distribute the ball to everyone on the team. Wide Receivers Luke Halloran and Alex Lackman both scored crucial touchdowns to help secure the win.
The fourth grade Lil Stangs have been growing and preparing each week.  In their past games Coach Nathan Comeau reported, "We had some big plays from our running backs Parker Crews and Elijah Brudwick. Our QB Eli Comeau has connected for some deep passes to our wide receivers Cam Emley and Levi Crow. The boys are improving each week and we are looking forward to a strong finish."
Second grade football is also playing on Saturdays at PSA indoor football field. They are continuing to get better each weekend. They have three more games left.