Mustangs Football Team Puts a Cap on the Season
Mustang varsity football team concludes the season with their banquet.
On Saturday, January 16, the McKinney Christian Academy varsity football team held their annual banquet. The banquet was held in a private room at Fork and Fire restaurant in Mckinney. All players, parents and coaches gathered for dinner and the end of the year recap video titled "22 players, 48 minutes" by Tom Moore. The video recapped every game of the season and showed individuals' highlights and stats. Following the video, head coach Dan Whitsett spoke on the season and his love for the team. Next, the coaches brought up every player by class to speak on all of their attributes throughout the season. After each player was honored, seniors Emilio Sanchez and Justin Macarrens gave their final speeches to the players and coaches. The team ended the night by singing the fight song for all of the parents and finishing with their signature break out called "The ra-ra." The Mustang football team capped off a season of adversity and are ready for offseason and the season to come.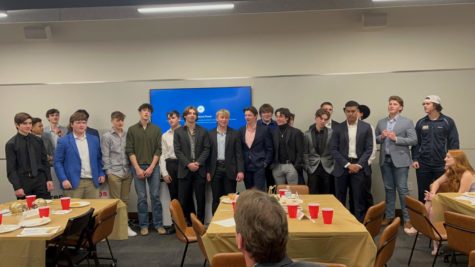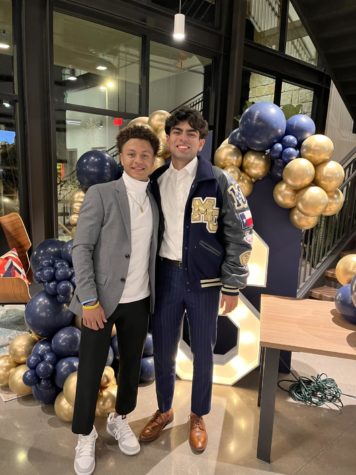 Team Awards:
Noah Wheeler

TAPPS All-State Honorable-Mention Receiver

TAPPS Academic All-State

All-District First Team Receiver

All District First Team Defensive Back

MCA Football "Most Outstanding Player Award"

Max Luna

TAPPS Academic All-State

All-District Second Team Kicker

All-District Honorable-Mention Punter

Cash Etheredge

All-District Second Team Running Back

All-District Second Team Linebacker

MCA Football "Offensive Player of the Year"

MCA Football "Stallion Leadership Award"

Gerrit Rogers

All-District Honorable-Mention Offensive Line

MCA Football "Lineman of the Year Award"

Luke Smith

All-District Honorable-Mention Linebacker

MCA Football "Defensive Player of the Year Award"

Caden Brown

All-District Honorable-Mention Defensive Back

Connor Jarzombek

All-District Honorable-Mention Receiver

Tucker Scott

MCA Football "Hard Hat Award"

Cal Emley

MCA Football "Mustang Servant Leader Award'

Drew Denton

MCA Football "Scout Team Player of the Year"

LJ McCareins

All-District Honorable-Mention Defensive Line