Lady Mustangs Soccer Defeats Waco Reicher
The Lady Mustang varsity soccer team faced off against Waco Reicher for their first district game. Despite the cold weather the Lady Mustangs were determined to begin district play on top. The final score 10-1. This was an important victory for the team as they had a rocky start to their season. Kate Witte led with five goals followed by Emma Thompson with three, Lizzy Krusing with one, and Emily Ashworth. Sophomore, Juliana Roller said "Despite the losses at the beginning of the season we worked together as a team to beat Waco Reicher. It was an exciting win for us and made it worth playing in the cold weather." In the first few minutes of the game the Mustangs had a 4- 0 lead. By halftime they scored 7 goals. Head coach, Tyler Ferguson said "We are improving by first, understanding that we have to rely on each other. To play the brand of soccer we are capable of doing we must realize that each individual can only achieve a certain amount, but if we are to come together and pool all of our gifts and talents together, we can achieve so much more." The team is working to advance to state this year and to bring home the first state level win for the lady Mustangs soccer program. Ferguson said, "My goals are what the team desires to do. At the beginning of the season, we set out goals to defend our district title this coming year. How far we go depends solely on how hard we want to work as a collective group. It is going to be extremely difficult to do so as we have gone from being the "hunter" to being the "hunted" in our district. Everyone is going to bring their best when they play us because they want a chance to beat the champions. We have to come out focused and ready to play tough, smart soccer if we are going to achieve our goal of repeating as district champions.." The game against Waco Reicher gave the team the confidence they need to face some of their harder opponents this season.
About the Writer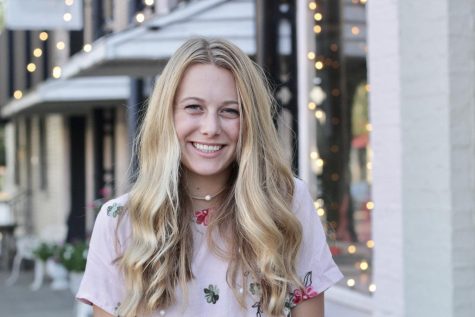 Kate Witte, Sports Editor
Kate Witte joined MCA in 2006 and has been here since. She has been on the newspaper staff since freshman year but is now taking on the role of Sports...