Track Season Begins
The Mustangs run at Melissa and St. Marks
On Thursday, March 23, the Mustangs attended their first track meet of the season. After just three days of practice the team raced against several large public schools that included Melissa, Celina, and Anna. However, despite the odds, the team placed in several races. Some of the highlights of the night included the Varsity girls 4X4 team placing 4th, Riley Pyle placing 5th in the mile with a time of 4:57, and Madi Hydock placing 5th in the mile and two mile. Juliana Roller stated, "I was really happy with the results of our first couple of meets. I can't wait to keep improving."
Later that week, on Saturday, the team traveled to St. Mark's School in Dallas to race in their second meet of the season. There, the runners used these races mainly as a workout and a time to figure out race strategies for the rest of the season. This was another large meet that included schools such as Prestonwood, Hockaday, and Trinity. This week, runners will resume workouts and continue to prepare for their upcoming meet on Thursday.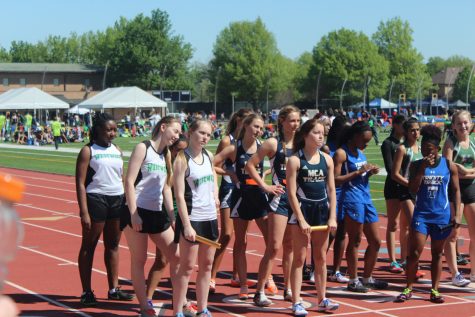 The girls varsity 4X1 relay team prepares to run.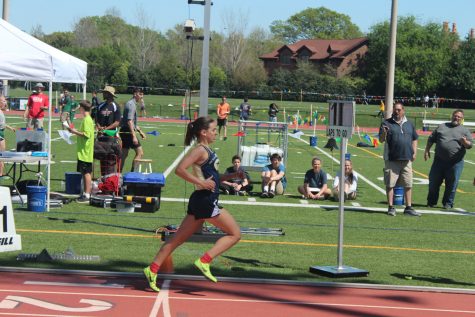 Elyse Mead, 10th, finishes her 800m with a strong finish.