Track Team Takes on Regionals
Many Runners Advance on to State
The Mustang track team participated in Regionals on April 29th at Burleson High School. After working hard for two weeks between District and Regionals the team came prepared to win in the events they had trained for. The girls were Regional Champs last year and came back ready to reclaim the title for a second time. They came close and placed second overall. Madi Hydock said, "I was really pleased with the way we performed overall and I'm excited for state. It was a great last Regionals meet." The state qualifiers included Hydock, Katie Dossey, Mikayla Kuehne, Riley Pyle, Josh Wong, Juliana Roller, Elyse Mead, Jess Lazenby, Kate Witte, Waverly Frisbie, and Brooke Fillebrown. These runners advanced and will run at Baylor's Stadium in Waco on May 5th and 6th.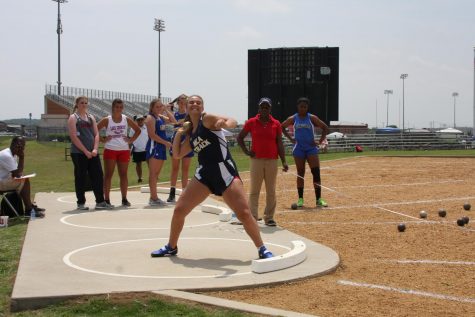 Senior, Mikayla Kuehne winds up for a powerful throw in the regional meet.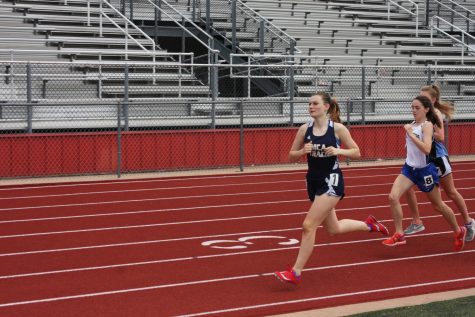 Sophomore Kara Vita runs hard during the 800m race.