The Mustangs Baseball Team Advances to State
The Mustangs marched back from a 1-14 deficit to beat Emery 15-14 in the Regional Championship
The Mustangs varsity baseball team made school history winning the Regional Championship on Saturday, May 8 against The Emery/Weiner School of Houston, Texas. The first three innings proved to be slow for the Mustangs with only one run, trailing behind Emery by 13 runs. In the bottom of the fourth inning the Mustangs started gaining momentum bringing the score from 1-14 to 7-14. Junior Greg Jessup pitched four scoreless innings allowing the Mustangs to come back and win the game 15-14. When asked about the game Jessup said, "Emery was a hard team but we ended up coming out on top. That game was the most energetic game of my life. I'm glad to have another game with our seniors, we are looking forward to the State Tournament." The Mustangs are now in the State Tournament as one of the final four teams left in the state. The Mustangs next game is the state semifinals where they will take on Southwest Christian in Waco, Texas at 6 p.m. on Wednesday, May 12.
Watch the game winning hit to put the Mustangs in the state semi-final game.  https://twitter.com/i/status/1391152194116890624
About the Contributor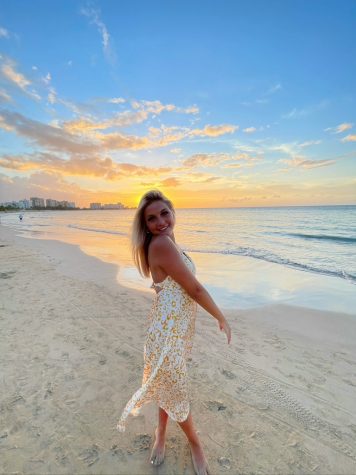 Paxton Crews, Business Manger
Paxton Crews is a senior at MCA and this is her second year on newspaper staff. She participates in soccer and track for the Mustangs. Outside of school...