Showdown at Shelton
Middle school boys soccer heads off to Shelton for an important playoff qualifying game.
The 2018-19 soccer season is winding down, and playoffs are just over the horizon. All of the Mustangs have just a few games left to make their mark and qualify for playoffs, including middle school. The middle school boys headed down to play against The Shelton School this past Monday, and the game was a big success for the Mustangs. Starting the game was a bit intimidating due to unpleasant wind gusts but after the team got into the swing of things, eighth-grader Tyler Swearingen managed to stack up an impressive five goals all within the first half of the game. On the first half, Coach Stewart Marshman states that "Everyone managed the game well, keeping the ball on the ground and playing the passing game." The second half was a bit more challenging (as they were playing against the wind this half), but after about 15 minutes of adjustment, the boys saw more success. The defense was able to keep the ball far away from their goal while connecting passes with the midfielders and forwards. Four more goals were scored that half, and one goal was allowed the whole game. To sum up the game, Marshman said that "All Mustang boys played well and they all demonstrated a strong Mustang team spirit." The MVP's of the match were seventh graders Griffin Post and David Roller, they both stood out to Coach Marshman by playing exceptionally throughout the game. The Mustangs have qualified for playoffs seeded number one, and the semi-finals are just two games away. On February 7, MCA hosts the TAPS district semi-final where the boys will have another chance to secure the victory.
About the Contributor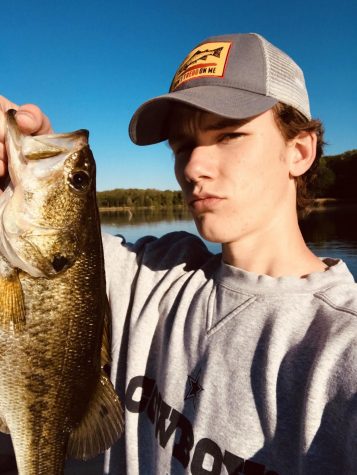 Caleb Bryant, Campus Life Editor
Caleb Bryant is a Senior at MCA, making it his seventh year as a Mustang. Caleb is The Mane Edition's Campus Life Editor, and it's his second year on newspaper...