The Origin of the Christmas Tree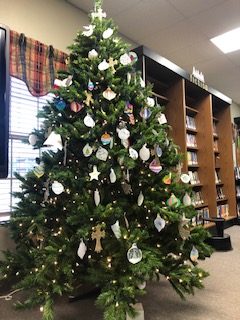 Originating back to Germany, Egypt, and Rome; the history of the symbolic evergreen tree, also known as the Christmas tree, started in the 16th century. Crediting most of its history to Germany, these three countries helped play a big role in the Christmas tree's iconic history. First inspired by the use of evergreens for decoration inside homes in Egypt and Rome. Germany would take it one step further by putting the use of candlelit decor on trees. Martin Luther, the 16th century German reformer, was said to have been the first to add a lit Christmas tree in a home. Through German settlers, we would also see the spread of "Christmas" not only in Europe, but even in America.
In Pennsylvania, the German settlers of the 1830's would have the first recorded Christmas tree displayed in America. Although, German settlers from Pennsylvania were said to have had community trees from the time of 1747. The Americans first saw these trees as pagan symbols and did not accept them until the late 1800's. 
From being put in a house in Germany, to being decorated with lights and more in America, the origin of Christmas trees has many steps that help show the importance of this Christmas decoration. To this day, Christmas trees still play a fun and major role in our present day holiday season that brings a lot of joy during Christmas time.