Econ Fair
Senior students have been working hard on their Economics Fair projects over the past couple months. All the planning, creating, and promoting these students have poured into their products has been leading up to one big day: The Economy Fair.
Friday November 15 was another great day for students, teachers, and parents to "treat themselves" to some tasty and creative products and goods made by MCA seniors. It may have been chilly outside, but students still set up shop around the circle to showcase and sell their products. Parents, students, and faculty flowed in and out of the circle, providing a steady stream of business all morning until dismissal. Baked goods, iced coffee, t-shirts, sandwiches, and many other products were sold. Josh Wong had a particularly unique and popular business selling cutting boards, signs, and other fine wooden products. Wong stated that "I spent too much time making my product, and I didn't get enough return for my work. But at least I made some money." For most, it was an exciting (and for seniors, profitable) day at MCA and on top of that, everybody was dismissed by 11:30.
About the Writer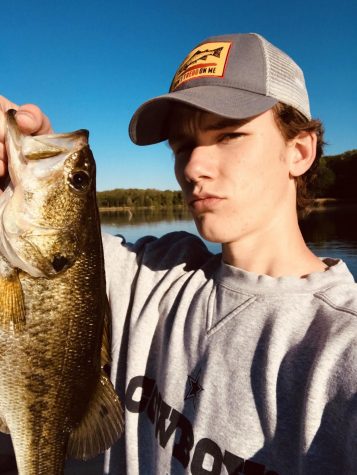 Caleb Bryant, Campus Life Editor
Caleb Bryant is a Senior at MCA, making it his seventh year as a Mustang. Caleb is The Mane Edition's Campus Life Editor, and it's his second year on newspaper...