Dominican Republic Mission Trip
Juniors and Seniors Head to the Dominican Republic for Missions Week
Over the week of March 4-10, Upper School had the opportunity to participate in MCA's missions week at a various number of locations. Students were able to choose local missions right here in McKinney, travel to Arkansas, or fly to Guatemala, Costa Rica, or the Dominican Republic. In these trips, students participated in many different types of volunteer works based on the surrounding area and the local people's needs.
The trip to the Dominican Republic mainly consisted of working with adults and children at the Batey, a small village built around a sugarcane plantation, along with working on a construction team a few miles away to assist putting in floors for new homes. At the Batey, the students are able to play with the children, help adults in any way needed, sing songs and perform Bible skits. Because of the language barrier, the MCA team had three translators to help bridge the gap and bring everyone closer together, regardless of what we speak. Avery Phillips, senior, said, "The Dominican Republic is always such an amazing experience for me. The language barrier can definitely become a challenge but we are still able to connect with everybody there spiritually and emotionally. It is amazing to see what God does for us through that experience."
On Wednesday, the students had their culture day, a day dedicated to seeing the country and the different culture surrounding them. They were able to go to a small school owned by Husto and Nancy, the missionaries that make the trip possible. Here, they were able to play with children of all ages and were given the opportunity to pass out their "my story," each student's personal testimony printed beforehand in Spanish and English. Afterward, they traveled to a museum focused on the history of the Dominican Republic. Toward end the day, the students were able to spend time at the beach swimming, getting hair braided, and buying local jewelry.
The last day in the Dominican Republic was spent at a pool located two hours from the Batey. The people in the Batey, as well as surrounding local families and children, were invited to spend the day at the pool playing games, making crafts, swimming, and eating lunch. The week spent in the Dominican Republic was a time filled with spiritual and mental growth for everyone involved.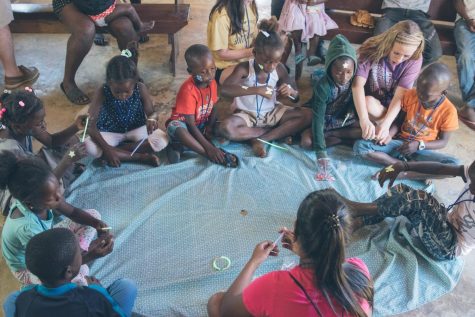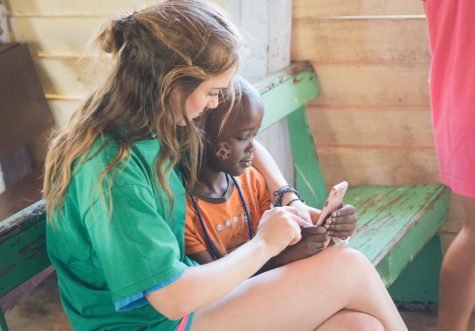 Photo by: Keaton Emerson
Avery Phillips, senior, sits with her old friend, Darling.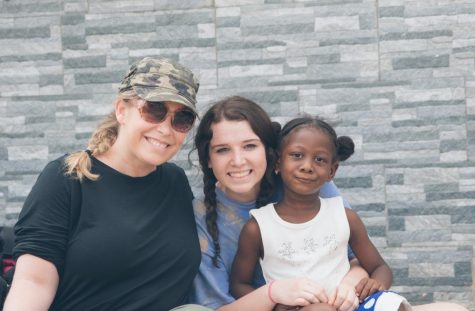 Photo by: Keaton Emerson
Jamie Orozco, high school history teacher, and Ashley Proctor, senior, smile for a photo with a new friend.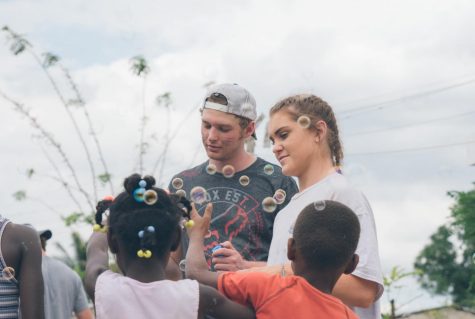 Photo by: Keaton Emerson
Seniors Sophie Temple and Ryan Kennemer, play with the kids and bubbles.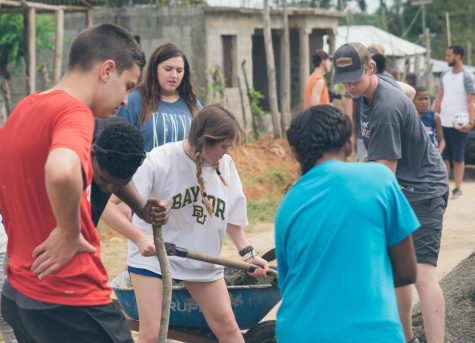 Photo by: Keaton Emerson
Students help make cement to use as floors for new homes.